Meet Our Team
Our steel detailing team is comprised of highly skilled and technical detailers and checkers. Together, we have accumulated a variety of drafting and steel detailing knowledge with extensive experience in all types and scales of structural projects within Canada, the United States and Australia.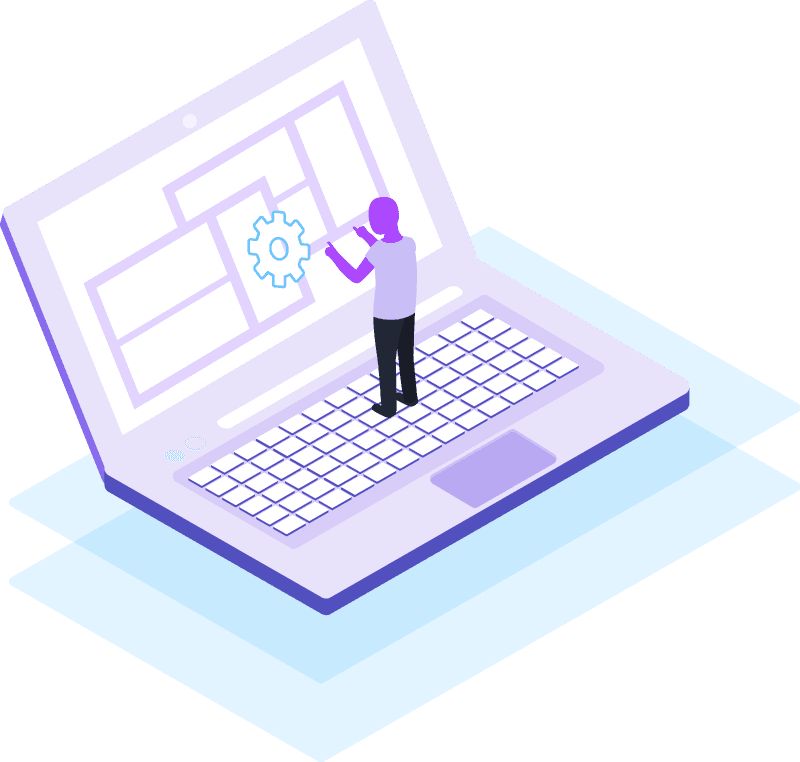 Victoria Office
1770 Fort St, Unit 200, Victoria, BC, V8R 1J5
Jeff Arnott
President Victoria   
Jeff is the Owner and General Manager of Exact Detailing. Jeff earned his diploma in Business Administration from Camosun College, and is accredited as a Registered Steel Detailer (RSD) with the Applied Science Technologists and Technicians of BC. As an industry veteran with over 20 years of steel detailing experience, Jeff guides the operations with a natural aptitude for organization and strong background in project management. With an extensive and sophisticated knowledge of all aspects, scopes and scales of structural projects, Jeff has successfully completed a range of jobs across Canada, the United States and Australia. Some of his major achievements include: North Saanich Middle School (Victoria), Southern Cross Station (Australia) and University of Arizona Memorial Student Union and Bookstore (Tucson).
Ian Cameron
Detailing Operations Manager – Victoria
Ian is the Steel Detailing Operations Manager of the Victoria office. Ian applies over twelve year's steel detailing experience, and extensive Tekla Structures software knowledge. He is able to help Exact clients plan, visualize and implement projects across the full spectrum of the design process – from concept and detailing, through to fabrication and construction. Prior to joining the Exact Detailing team, Ian worked with McGinn Engineering restoring historic buildings throughout Vancouver. Projects involved seismic upgrades and architectural details with wood and steel. Ian earned a Drafting Certificate, with a specialization in steel detailing, from Vancouver Community College. Some of Ian's portfolio highlights include: La Encantada shopping mall (Tucson), Calgary International Airport (Alberta) and Coquitlam Sports Center (Coquitlam, BC).
Wayne Fairbairn
Chief Estimator  
Contact Exact Detailing for Your Next Steel Project
Victoria Steel Detailing Team
Matt Arnott
Director of Administration – Victoria  
Caroline Lindau
Administrative Assistant – Victoria  
Rod Munro
Controller – Victoria 
Nanaimo Office
3064 Barons Road Nanaimo, BC Canada V9T 4B5
Guy Chase
Operations Manager – Nanaimo 
Surrey Office
17660 65A Avenue, Suite 201 Surrey, BC Canada V3S 6N4
Scott MacKay
Operations Manager – Surrey
Diogenez Gerez
Tekla Structures Systems/Support Specialist – Surrey
Edmonton Office
#101 10612 – 178th St , Edmonton T5S 2E3
Richard Stern
Operations Manager – Edmonton
Moncton Office
Moncton, New Brunswick Coming Soon
Stephane LeBlanc
Operations Manager – Moncton

Availability
With our offices in Victoria, Nanaimo and Surrey, British Columbia, as well as our Office in Edmonton Alberta, you are bound to find our company easy to get in touch with.
No matter where you are.

Meeting Your Needs
We offer business solutions for all your needs.
From simple railings to complete ferry docking systems and high rise buildings.

Surveying Services
We use Trimble equipment that enables us to take site information from the field directly into our Tekla model.

Clear Communication
We work directly with the Architects and Engineers to get outstanding questions answered fast.
The result? Your project stays on schedule.
Let Exact Quote Your Next Steel Project
If you are interested in working together, send us an inquiry and we will get back to you as soon as we can!