Best-in-Class
Steel Detailing
We provide high quality detailing and project management services using leading 3D construction modeling technology. We work on a spectrum of projects and are capable of detailing Steel, Mass Timber, and Concrete.  Our staff possess expertise and experience in a diverse range of projects, coming from residential, commercial, and industrial backgrounds. We approach each project with the exact precision and attention to detail necessary to meet customer expectations and comply with technical requirements.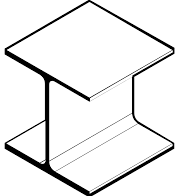 3D Estimation Models and 4 D Simulations
Tekla Powerfab Model Management
Assembly Drawings
& Erection Plans
Advanced Bill of
Materials
Project Coordination/
Managment
Interoperability of 3D Construction Models
Managing and Processing Point Cloud Data
In current World of construction, almost everything is subject to change. This creates a constant challenge for both us and our customers. We aim to address all changes in timely manner and provide updates to our work as fast as possible. Sometimes this means providing updated documents even the same day. This is why we have maintained our position to keep the majority of our mostly skilled manpower in North America; so we can attend the meetings and react to changes as efficiently as possible.