Best-in-Class
Steel Detailing
NORTH AMERICA, SOUTH AMERICA, AUSTRALIA
We offer affordable, reliable and timely detailing products and services using a customer-focused approach. We pride ourselves on responding quickly and efficiently to customers' change requests and emerging issues. We value proactive communication and customer involvement through our website, site visits, in-person meetings and phone calls. Our products can be produced in either metric or imperial measures and in keeping with AISC and CISC standards. We also offer consultation, project management/coordination, data management, and surveying services.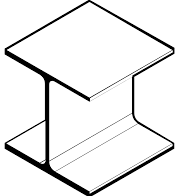 Estimates &
Estimation Models
Assembly Drawings
& Erection Plans
Advanced Bill of
Materials
Anchor & Embed
Layouts with Templates
Building Information
Modeling
Project Coordination/
Managment
Automated RFI &
Tracking Software
What Exact Can Do For You
In current World of construction, almost everything is subject to change. This creates a constant challenge for both us and our customers. We aim to address all changes in timely manner and provide updates to our work as fast as possible. Sometimes this means providing updated documents even the same day. This is why we have maintained our position to keep majority of our mostly skilled manpower in North America, so we can attend the meetings and react to changes as efficiently as possible.